New Study Highlights Importance of Aspirin Adherence Post Heart Attack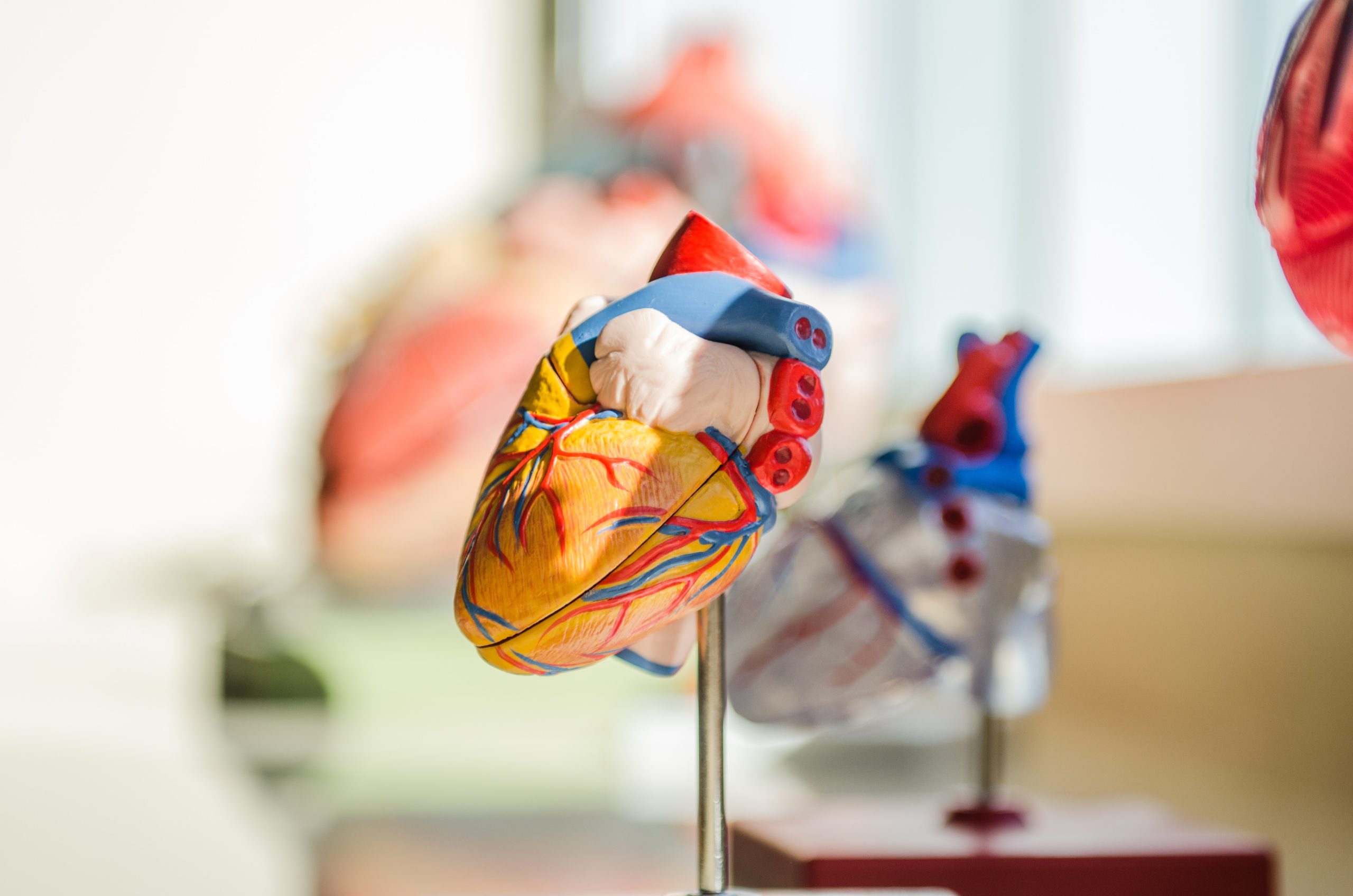 Heart attack survivors who don't adhere to their daily aspirin regimen face higher risks of another heart attack, stroke, or death. The adherence rate to aspirin has dropped progressively over the years. However, not all heart attack survivors are suitable candidates for aspirin therapy.
Research Details
According to a recent study presented at the European Society of Cardiology (ESC) Congress 2023, heart attack patients who fail to maintain a consistent aspirin intake regimen are at a significantly higher risk of experiencing recurrent heart attacks, strokes, or even death. Dr. Anna Meta Kristensen of Bispebjerg and Frederiksberg Hospital, Denmark, who spearheaded the research, based her findings on data from the Danish nationwide health registries. The study took into account patients aged 40 and above who had their first heart attack between 2004 and 2017.
The parameters for measuring aspirin adherence were straightforward:
Patients who consumed aspirin for 80% of the time or less were considered non-adherent.
Those who took it more than 80% of the time were deemed adherent.
The research tracked the aspirin adherence rate over a period of eight years and showed a gradual decline in the number of patients consistently taking the drug. The adherence rate dropped from 90% two years after the heart attack to 81% at the eight-year mark.
Significance of Aspirin
Aspirin, a commonly recommended drug post-heart attack, plays a crucial role in preventing blood clots by hindering platelets from clumping together. This reduces the possibility of subsequent heart attacks and strokes. Dr. Deepak Bhatt from the Icahn School of Medicine in New York City stressed the importance of long-term aspirin intake post a cardiac event, remarking that even inexpensive, life-saving drugs like aspirin often see global adherence issues.
Risks and Benefits
While the benefits of aspirin post a heart attack are undeniable, the reasons for its declining use over time remain under-researched. However, it's speculated that the potential gastrointestinal issues linked with aspirin might deter some patients. The drug may elevate the risk of stomach ulcers and gastrointestinal bleeding. To counteract these side effects, Dr. Silvia Castelletti, a cardiologist based in Milan, suggests that patients take aspirin with meals and also consume medications that protect the stomach lining.
Global Perspective
Underuse of Aspirin
Other studies support the findings of Dr. Kristensen's research. A notable study published in the Journal of the American Medical Association highlighted the global underutilization of aspirin post-heart attack. Astonishingly, less than half of the heart attack or stroke survivors worldwide maintain a consistent aspirin regimen. Dr. Sang Gune K. Yoo from Washington University School of Medicine in St. Louis emphasized the need for multi-pronged strategies to boost aspirin adherence, such as patient education and increased availability of the drug.
Who Should Take Aspirin?
It's crucial to note that aspirin therapy isn't suitable for every heart attack survivor. Those allergic to aspirin should avoid it post-heart attack, as highlighted by Dr. Castelletti. However, for the majority of patients, consistent adherence to aspirin can be a potential lifesaver.
Conclusion
The study presented at the ESC Congress 2023 underscores the critical importance of adhering to aspirin therapy for heart attack survivors. As aspirin has proven benefits in preventing recurrent heart attacks and strokes, it's crucial for healthcare professionals and caregivers to stress its significance and ensure patients understand the potential risks of non-adherence.
The Health Benefits of Climbing Stairs: An In-depth Analysis
New findings reveal that you might not have to walk 10,000 steps a day for heart health. Instead, ascending just 50 stairs daily could play a crucial role in reducing cardiovascular disease risks. Medical researchers from Tulane University have established that climbing over five flights of stairs daily could curtail the risk of heart-related ailments, including coronary artery disease and stroke, by an impressive 20%.
Dr. Lu Qi, a professor at the Tulane University School of Public Health and Tropical Medicine and the co-author of the study, emphasized the effectiveness of this exercise regimen. In a press release, he noted, "Short bursts of high-intensity stair climbing are a time-efficient way to improve cardiorespiratory fitness. These findings highlight the potential advantages of stair climbing as a primary preventive measure for cardiovascular disease."
Study Highlights:
Published in the esteemed journal Atherosclerosis, the research underscores the importance of climbing more than five flights of stairs every day.
The study leveraged data from the UK Biobank, which contains health and lifestyle details of over 458,000 adults. The subjects' susceptibility to cardiovascular disease was determined by considering factors like family history, established risk factors, and lifestyle habits.
Participants were tracked for an average of 12.5 years, and findings indicated that those who regularly ascended 50 steps had a nearly 20% reduced risk of heart disease.
Stair climbing offers a cost-effective and easily accessible means to mitigate heart disease risks, especially in urban areas where staircases are common.
Why Stairs Over a Flat Surface?
Dr. Nicolas Berger, a senior lecturer in sport and exercise at Teesside University in the UK, offers insights into why stair climbing might be superior to flat surface walking. He mentions that climbing stairs "requires the use of more muscles as well as some balance and gross motor skills."
Stair workouts not only tone muscles such as the glutes, quads, hamstrings, calves, and core muscles but also demand extensive cardiovascular activity. This is often why individuals find themselves winded after climbing stairs. "These short, intermittent bursts of activity have large benefits in terms of reducing the risk of cardiovascular disease. They can significantly increase your heart rate and oxygen uptake and cause positive adaptations in the body," Dr. Berger adds.
Comparative Advantages:
Stair climbing uses a greater variety of muscles compared to walking on a flat surface.
It helps in enhancing balance and refining gross motor skills.
A short stair workout is more cardiovascularly intense, often leading to an elevated heart rate and better oxygen uptake.
Implications for High-Risk Individuals
Dr. Lu Qi's study also brought to light some noteworthy findings about individuals with multiple ASCVD (Atherosclerotic Cardiovascular Disease) risk factors. For these individuals, daily stair climbing could "effectively offset" the heightened risk of heart disease. The study thus presents novel evidence emphasizing the protective effects of stair climbing against ASCVD, especially for those with multiple risk factors.
The Accessibility of Stair Climbing
One of the greatest benefits of promoting stair climbing as a health initiative is its accessibility. Unlike other forms of exercise that may require special equipment or venues, staircases are prevalent in most urban and many suburban settings. Office buildings, shopping malls, public transportation hubs, and multi-story residences often offer ample opportunities for individuals to incorporate this activity into their daily routine.
Public Health Implications
With the increasing burden of heart-related ailments worldwide, healthcare systems are in search of cost-effective preventive measures that can be widely adopted. Given that heart diseases, including coronary artery disease and stroke, rank among the leading causes of morbidity and mortality, public health campaigns could leverage the findings of this study to encourage stair climbing. Initiatives such as signage promoting the use of stairs over elevators or community challenges might spur more individuals to make stair climbing a part of their daily regimen.
Conclusion
While the idea of walking up several flights of stairs might sound daunting to many, this simple activity's health benefits cannot be overlooked. Whether you're living in a walk-up apartment or encounter a broken escalator, those stairs could be your key to a healthier heart. With an array of advantages over traditional walking and its potential for high-risk individuals, stair climbing might be the next big thing in preventive cardiovascular care, it's evident that this form of exercise offers a feasible solution for the masses.
The link between PMS and Early Menopause: A Comprehensive Study
Recent research has highlighted that complications from premenstrual disorders (PMDs) such as premenstrual syndrome (PMS) and the more severe premenstrual dysphoric disorder (PMDD) might extend beyond their immediate symptoms. According to the study, individuals suffering from PMDs face:
Over twice the risk of experiencing early menopause.
An increased likelihood of severe vasomotor symptoms, including hot flashes and night sweats.
Key Findings:
They run a whopping 2.67 times higher risk of hitting menopause early compared to those who are free from such conditions. How about that?
So, what exactly is this "early menopause" everyone keeps nattering on about? Well, that's what we call it when the change hits before a lady turns 45. Truth be told, only about 5% to 10% of women get ambushed by menopause this early.
Now, this isn't just about waving goodbye to your childbearing years sooner than expected. Nah, the real stinger is the domino effect it sets off – a whole bunch of health scares that tend to follow suit.
Women who go through early menopause often find themselves in the unenviable position of having a higher risk for like dying prematurely, heart-related illnesses, brittle-bone disease, and neurological diseases. Kinda takes your breath away, doesn't it?
The study, as published in JAMA Network Open, sourced data from 3,635 women, comprising 1,220 diagnosed with PMDs and 2,415 without any PMD, as part of the Nurse's Health Study II.
How Are PMS and Early Menopause Interlinked?
The exact causative connection between PMS and early menopause remains undefined, but significant observations from the study include:
Shared Risk Factors: PMDs and early menopause share some risk factors like developmental patterns during puberty and smoking habits.
The Hypothalamus Connection: The hypothalamus, a part of the brain responsible for hot flashes, might function differently in women with hormone-driven mood disorders.
Potential Biological Processes: The study suggests potential biological differences between women with and without PMDs that might influence early menopause.
While the study is observational, its design is robust and throws light on an overlooked and under-addressed reproductive health condition.
Understanding PMS and PMD
Premenstrual Syndrome (PMS): This condition manifests as monthly mood and physical changes leading up to menstruation. Symptoms can range from anxiety, insomnia, and appetite changes, to physical discomfort like bloating, headaches, and abdominal pain.
Premenstrual Dysphoric Disorder (PMDD): An extreme form of PMS, PMDD can severely impact daily life and relationships. Apart from the symptoms of PMS, PMDD can also induce panic attacks, anger, and a decreased interest in regular activities.
While the Mayo Clinic indicates that the root causes for both PMS and PMDD are possibly underlying depression and anxiety, the new study found no direct correlation between early menopause and these mood disorders.
Next Steps for Affected Individuals
This groundbreaking research equips healthcare professionals with critical insights to identify individuals potentially at risk for early menopause:
For those grappling with PMDs, it's vital to be aware of the potential future risks.
The Mayo Clinic advises that while PMS and PMDD cannot be entirely eliminated, symptom management is possible with medications and behavioral changes.
To address bothersome symptoms of early menopause like hot flashes, Dr. Stephanie Faubion recommends consulting with healthcare providers or seeking out a Menopause Society Certified Practitioner (MSCP).
Further Implications and the Road Ahead
The indications from this study, while profound, are only the tip of the iceberg. The relationship between PMDs and early menopause, with its nuances and implications, warrants deeper dives into medical research.
Broader Health Implications
Understanding the links between PMDs and early menopause might have broader health implications than what meets the eye:
Heart, Brain, and Bone Health: As early menopause has connections with deteriorating heart, brain, and bone health, identifying those at risk earlier can help in initiating preventive measures, thus potentially reducing the onset of related diseases.
Quality of Life: For many women, the symptoms of PMDs and early menopause can significantly disrupt daily activities. Knowing the potential risks can allow these individuals to prepare and manage their symptoms better, leading to improved quality of life.
Concluding Thoughts:
Okay, let's be crystal clear here. Just because PMDs and early menopause frequently show up hand in hand doesn't imply that one sparks off the other. It's more of a "Hmm, these two often pop up side by side," instead of a "Hey, this one's triggering that one." Still, recognizing this link rings the bell for further investigations on the subject. Who knows? This could end up guiding us towards better health strategies and preventive steps to nip any harm in the bud.
The Potential of Turmeric in Treating Indigestion: An Insight into Recent Studies
A recently released study in the BMJ Evidence-Based Medicine journal sheds new light on an old spice: turmeric. You know, that bright yellow stuff used in curry and mustard? Turns out it might be pretty good at soothing tummy troubles too. The secret lies within the root of the mystical Curcuma longa plant where this nifty little ingredient comes from. Not only can this spicy character reduce inflammation and fend off bacteria, but its potential to treat gastrointestinal symptoms is now hitting the spotlight as well.
The Methodology
Sample Population: 206 individuals aged 18-70, suffering from recurring stomach upset (functional dyspepsia) of unknown causes.
Research Time Frame: Participants were recruited between 2019 and 2021 from Thai hospitals.
Treatment Duration: 28 days.
The study's participants were divided into three distinct treatment groups:
Turmeric Group (69 patients): Two large 250 mg curcumin capsules four times daily plus one small dummy capsule.
Omeprazole Group (68 patients): One small 20 mg capsule daily and two large dummy capsules four times daily.
Combination Group (69 patients): A mix of turmeric and omeprazole.
Omeprazole is a proton pump inhibitor (PPI) used to alleviate symptoms of functional dyspepsia such as postprandial fullness, early satiety, and epigastric pain. However, concerns have been raised over its prolonged use due to possible side effects like increased fracture risk, nutritional deficiencies, and heightened infection risk.
Study Outcomes
Initial Phase: At the study's onset, all three groups displayed similar clinical features and indigestion scores.
Day 28: SODA (Severity of Dyspepsia Assessment score) reflected significant symptom severity reduction in all groups.
Day 56: A marked improvement in symptoms was observed, outstripping the Day 28 scores.
Experts Weigh In: The Link Between Turmeric and Indigestion
Sas Parsad, a nutritionist and founder of The Gut Co, wasn't taken aback by these findings. He acknowledged turmeric's longstanding presence in traditional medicines like Ayurveda, emphasizing its role in gut health.
Properties of Curcumin: The anti-inflammatory and antioxidant attributes of curcumin, turmeric's active component, might alleviate indigestion symptoms and bolster gut health.
Digestive Benefits: Curcumin aids fat digestion by stimulating bile release from the gallbladder, potentially reducing bloating and discomfort.
Anti-inflammatory Effect: Turmeric's anti-inflammatory nature might help mitigate inflammation in the stomach lining or other digestive tract parts.
Comparatively, conventional indigestion medicines like PPIs chiefly reduce stomach acid production. However long-term use may influence gut health adversely. Anna Maspon, a registered nutritionist, highlighted two significant limitations of this study: the absence of a control group and overlooking the participants' diet.
Pros and Cons of Turmeric in Indigestion Treatment
With multiple benefits encompassing antioxidant properties, neurodegenerative disease risk reduction, liver function enhancement, and mood improvement, turmeric might seem like an ideal choice. But, like all remedies, it has its pros and cons.
Pros: Turmeric is natural, possesses digestive and health benefits, and potentially has fewer side effects than medicines.
Cons: It may interfere with certain medications, including antidepressants and blood thinners, and can sometimes irritate the gut.
Increasing Turmeric Intake Safely
For those contemplating turmeric for indigestion relief:
Golden Milk: A mix of dairy or plant-based milk with turmeric, black pepper (boosts curcumin absorption), and honey.
Turmeric Tea: Steep turmeric slices or powder in hot water, enhanced with ginger and lemon.
Turmeric Supplements: Opt for those with piperine to maximize curcumin absorption. Parsad recommends a daily dose of 1-3 grams of dried, ground turmeric or 400-600 milligrams of standardized curcumin extract.
Importance of Consultation
Whenever you're thinking about switching up your diet or trying a new supplement, let's say for example, turmeric- even though it's all-natural, it's gotta be taken with a pinch of caution. It's pretty darn important to have a natter with a health expert or diet guru prior to making any shifts in your lifestyle or medication routine. They're the ones that could throw you some solid advice specific to your health scenario and assure your well-being whilst maintaining the efficiency of the modification.
Conclusion
Research around the power of turmeric is certainly on a promising uptick, but remember, we need to carefully balance its alluring potential perks with any pitfalls that could come by. Don't forget: touching base with a health-savvy pro before shaking up your healthcare routine is, as always, at the top of the must-do list.